Costa Rica Canada Law
Founded by Costa Rican-Canadian Attorney, Rick Philps, a bilingual Attorney dedicated to providing legal services primarily to ex-patriots seeking to establish themselves, from a residential and/or a business prospective, in Costa Rica. With our educational and cultural backgrounds, we understand the social and legal differences between the North American and Latin American jurisdictions, which allow us to uniquely advise our clients on legal issues, both strategically and on a level of efficiency, to provide the most effective ways to facilitate their integration into the Costa Rican lifestyle. We strive to offer legal services to our clients with the personal attention and in the responsible and timely manner to which they are accustomed.
The firm practices in Costa Rica in the areas of Real Estate Transactions, Immigration (Residency), Corporate Incorporations, Commercial Transactions, Contracts, Wills and Estate Planning, and Banking and Escrow.
LIC. W. Richard (Rick) Philps
Richard (Rick) Philps is a Canadian citizen, naturalized as a citizen of Costa Rica. He was born, raised, and educated in Victoria, British Columbia, receiving a Bachelor of Arts Degree in 1977, and a Bachelor of Laws Degree (English Common Law) in 1980, from the University of Victoria. He practiced law in Victoria, as a member of the Law Society of British Columbia for fourteen years prior to moving to Costa Rica in 1998. Mr. Philps returned to university in Costa Rica, where he earned his Bachelor of Laws and Licensing Degrees (Civil Law), with Honours, from the Metropolitana Castro Carazo University, and a Post-Graduate Degree in Notary and Registry Law, from the Escuela Libre de Derecho University in San Jose. He is a member of the Costa Rica College of Lawyers, is a qualified Notary Public, and has practiced law in Costa Rica since January of 2003, in the areas of Real Estate and Development, Corporate, Commercial, Contract, Escrow and Banking, Wills and Estate Planning, and Immigration.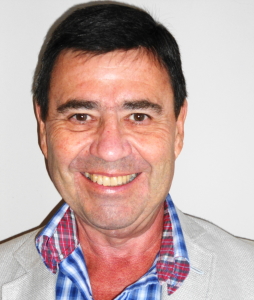 Testimonials
"I have known Rick Philps for more than 10 years, both as an acquaintance and in a professional capacity. Personally, he is one of the nicest people you would ever want to meet. Professionally, he is more than competent, meticulous, prompt and knowledgeable. He has assisted both me and my real estate clients, many of whom have availed themselves of his professional services to facilitate the purchase/transfer of property and to deal with other matters requiring legal advice and action. Unlike many other lawyers, Rick will take the time to elucidate and explain to the client's satisfaction the particularities of the Costa Rican legal system, which is invaluable for new residents and business owners. He gets my highest recommendation."
MARK SYDNEY
AMERICANA SERVICES COSTA RICA
Sportfishing/Real Estate/Medical Tourism
San José, Costa Rica
"I have known Rick Philps since 2006, in his capacity as a practicing Attorney and Notary Public in Costa Rica. I have found his expertise in real estate, corporate law, immigration, residency and escrow services to be at a high level. Those individuals that I have referred to him have been very satisfied with his performance and with the results of his work product. Having a background in mergers & acquisitions, I have had the opportunity to work with a diverse group of attorneys throughout my career, and Rick Philps sits quite well within that mix."
DAVID V. SCHMIDT
FOREIGN REAL ESTATE CONSULTANT
Pittsburgh, Pennsylvania, U.S.A.
"One of the most important things needed when purchasing property in or moving to a new country is a good Attorney. We have been very fortunate to have met and been associated with Mr. Rick Philps for the past 4 or 5 years. He has held our hand, as we took baby steps forward in this new land of Costa Rica. I marvel at his patience, as he sometimes explains the same things to us three or four times.
We needed someone who was fluent in both English and Spanish. We were looking for someone who was very knowledgeable with the Costa Rican and Canadian legal systems, and could explain the differences to us.
Rick has fit the profile to a tee. Rick has guided us through the process of buying a building lot here in Costa Rica. He set up a corporation, handled the exchange of funds, reviewed and advised on the purchase agreement, and performed all the legal checks to make sure we were buying a "real" property from the "real" owner. Rick continues to look after the corporation registry and records and helps us pay the corporation taxes every year. Rick has reviewed and had translated the contract we have used with our general contractor for the construction of our home in Costa Rica.
When it comes time for us to do our residency paper work, we would trust only Rick to expedite the paper work and file it correctly.
If you want honest, sound legal advice based on years of experience, both in Costa Rica and abroad, choose Rick Philps."
BOB and RIKI SWITZER
Ojochal, Costa Rica